56% of Americans have a social networking profile. 22% use social networking several times per day. Let us help you get your message in front of them.
Why Social Media Advertising?
Social media advertising continues to have a growing importance for businesses looking to include digital advertising into their marketing mix. By utilizing social media platforms to advertise, brands can increase recognition, create authority, increase traffic and (possibly) help improve search engine rankings.
Why choose CyBear Interactive?
We have 10+ years of success creating and managing social media advertising on Facebook, Twitter, LinkedIn, Instagram and Youtube. With incredibly large reach, highly customized targeting capabilities, and reasonable costs, social media advertising offers brands a huge marketing opportunity.
Facebook Advertising
With 1.35B monthly users (and over 800M daily users) Facebook provides a LOT of eyeballs to see your ads. Facebook offers several ad formats, which we will review below.
News Feed Ads
Available for desktop and mobile.
Very visible to your readers.


Right Hand Column Ads
The new look (released mid 2014) offer
'a better ad experience on Facebook'.
Up to 3X more engagement.
Promoted Posts
Effective and inexpensive way to get more exposure for your content.
Get more people to see your posts, promote special events, offers and news, and to reach new audiences through targeting.
Remarketing
Reach customers who've already shown interest and re-engage them to make your ads even more impactful.
Install the Facebook pixel on your site, then run ads to reach those website visitors on Facebook.
'Look-alike' Remarketing
Build an audience of potential new customers with traits and interests like your current customers.
Instagram Advertising
A visual network of 400M monthly users (70M+ in the U.S.) make Instagram one of the largest mobile ads platforms. Instagram (which is owned by Facebook) offers several ad formats, which are highlighted below.
Photo Ads
Tell your brand's story through beautiful imagery.
Carousel Ads
An additional layer of depth to photo ads
Users can swipe to see additional images
Call to action button takes them to a website to learn more
Video Ads
Same visually immersive quality as photo ads.
30 seconds in length.
Landscape or vertical format.
LinkedIn Advertising
With 380M+ global monthly users (40M+ in the U.S. alone), LinkedIn is the leading only B2B social advertising channel. LinkedIn offers several advertising options, as we show below:
Text + Display Ads
Accurately target users and engage them in a professional context with
300×250 display ads and text ads
Unique LinkedIn ad formats:
Follow Company Ads
Spotlight Ads
Join Group Ads
Sponsored Updates (Native Ads)
Get the word out about your brand across all platforms
Comprehensive targeting options to reach exactly the audience you choose
Sponsored InMail
Send highly targeted messages to users LinkedIn Inboxes
100% deliverability
Desktop and mobile
Company Pages
Build a presence for your business
Create a page, attract followers,
and post company updates to drive engagement
Youtube Advertising
Youtube's mobile site alone reaches more 18-49 year olds each month than any US cable network. Youtube offers several advertising opportunities as follows:
Video Ads
Appear on YouTube watch page
videos and YouTube channel pages
with featured videos
Pre-roll, mid-roll or post-roll
Skippable and Non-skippable
Desktop, mobile and in-app
Optional desktop companion banner
True-View Ads
Run on videos served on YouTube
or within Google Display Network
Skippable after 5 seconds
View count incremented when viewer engages with the video ad
or watches 30 seconds of the video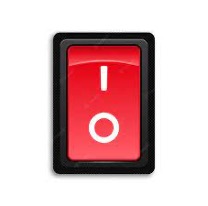 Display Ads
Run across Google properties YouTube (except homepage), Google Finance and Zagat
300×250 ad or a 300×60 video
ad companion
Mastheads
Customizable 970×250 pixel unit
Runs on YouTube homepage
for a 24 hour time slot
Mobile mastheads also available
Twitter Advertising
With 275M active monthly users (76% accessing via mobile) Twitter helps brands grow followers and increase engagement, traffic and online sales. Twitter offers several advertising options as follows:
Promoted Tweets
Help amplify your tweets to a wider audience to drive more engagement with your content.
Twitter Cards
Attach rich photos, videos and media experiences to tweets that drive traffic to your website, products or app downloads
Increase engagement with fans, promote more retweets, get more clicks
Promoted Trends
Users see time-, context-, and event-sensitive trends
Appear at the top of the Trending Topics list on Twitter clearly marked as "Promoted"
Also occasionally show within users' timelines
Tailored Audiences
Use lists to target specific users
Reach existing customers by uploading a list of their email addresses
UseTwitter usernames (@handles) to target relevant influencers
Remarket to people that have recently visited your website by placing a Twitter pixel.
Reach groups of people who have taken a specific action in your app, such as install or sign up.
TV Conversation Targeting
Promote Tweets to people engaged with specific TV shows, before, during and after a telecast
Broad-reaching: target shows by title, network or genre
TV Ad Targeting
TV Ad Targeting
Uses video fingerprinting technology to detect when/where a brand's commercials are running
Advertisers not required to do any tracking or upload media plan
Twitter can identify users on who tweeted about the program
You may also want to check out this awesome guide to social media image sizes.
Contact us to talk about your next social media advertising campaign today!
[si-contact-form form='1′]